Applying for the Illinois Equal Pay Registration Certificate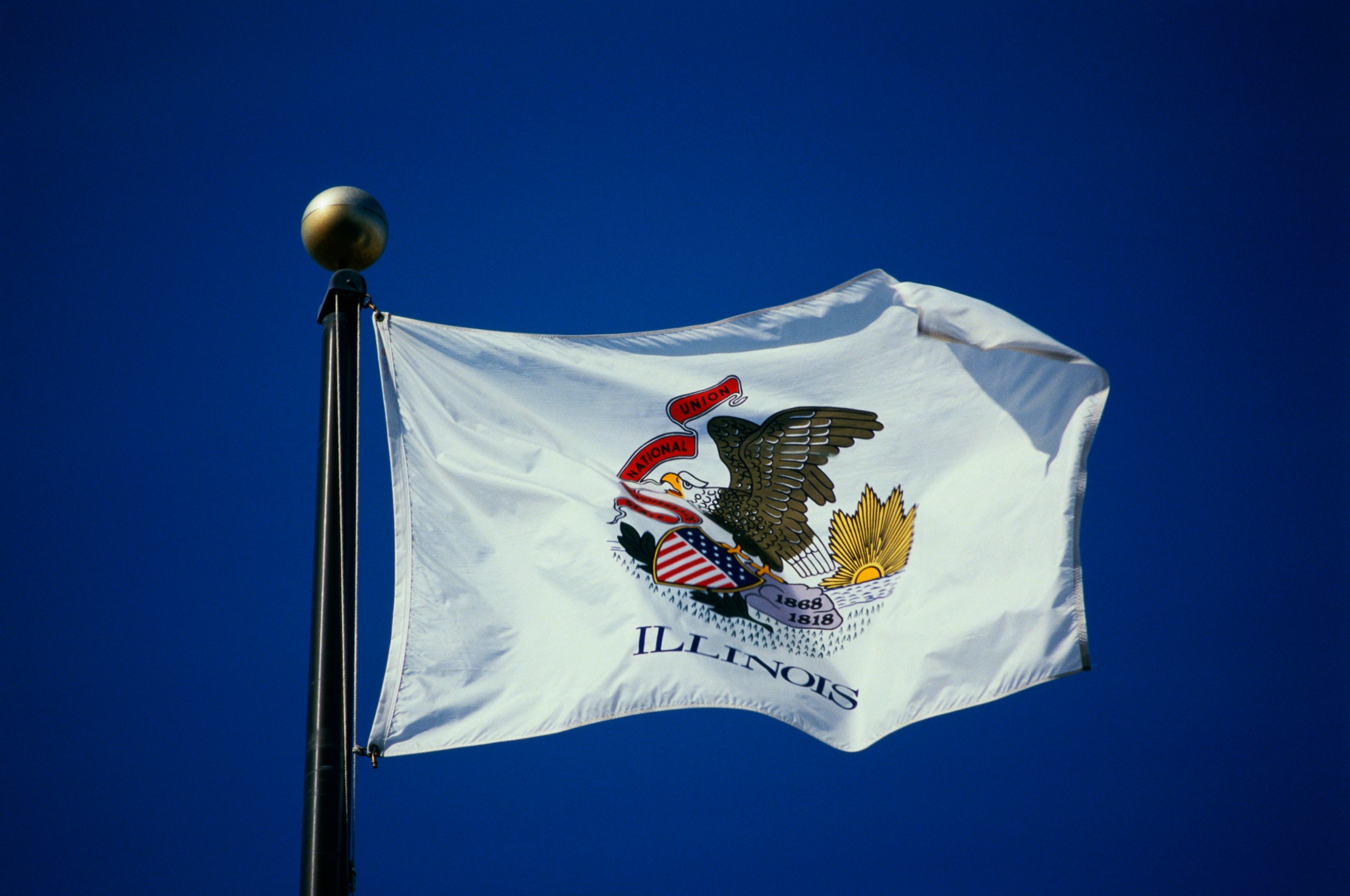 In March 2021, the state of Illinois amended its SB 1480 Equal Pay Law to clarify new equal pay requirements for Illinois employers.
The amendments apply to several existing laws, including the Illinois Equal Pay Act, the Illinois Business Corporation Act, and the Illinois Human Rights Act.
A defining feature of Illinois SB 1480 is that it requires certain employers to file for an Equal Pay Registration Certificate (EPRC) with the Illinois Department of Labor (IDOL). IDOL has been collecting contact information from businesses with operations in Illinois since late last year and has begun assigning specific deadlines to employers for their first applications. The application window opened on March 24, 2022.
Below we outline pertinent information about the Illinois Equal Pay Registration Certificate and how to apply.
Who is required to file for an EPRC?
Private employers (who are also required to file an EEO-1 with the U.S. Equal Employment Opportunity Commission) with 100 or more Illinois-based employees must apply for and attain an Equal Pay Registration Certificate between March 24, 2022, and March 23, 2024. 
Employers must get recertified every two years. New businesses meeting the employee threshold must obtain an EPRC within three years of starting operations and recertify every two years.   
How to prepare for the EPRC application
Step 1: Provide contact information to IDOL
The first step for affected businesses is to ensure timely communications by providing contact information to IDOL.
Compliance with the EPRC requirements is required by law, even if IDOL does not notify the employer of a registration date or a recertification deadline. Employers should implement a process to ensure that information provided to IDOL is updated if key contacts change positions or leave the organization.
After providing contact information to IDOL, employers should regularly monitor email for their assigned due date and begin developing a process to comply with the main components of the EPRC application.
Step 2: Review policies and wage data
Employers should review and update pay-related manuals and policies, as well as relevant employee rosters and wage data to prepare for the EPRC application.
Best practices include preparing your data in advance by conducting a pay equity audit prior to the application process. This type of audit provides a comprehensive review of where equal pay liabilities exist and provides necessary insights for building a proactive strategy moving forward.
A pay equity software solution like PayParity provides diversity, equity, and inclusion (DEI) consulting services, as well as the auditing and monitoring tools employers need to identify and address pay issues at the source.
Step 3: EPRC application process
The application for the EPRC centers around 1) the submission of wage records covering an employer's Illinois-based workforce, and 2) a signed verification known as the Equal Pay Compliance Statement that verifies the business complies with certain state and federal anti-discrimination laws. See more detailed information on each below.
Wage records
The business' most recently filed EEO-1 Report

Employee-level data for all Illinois-based employees, including demographic information, job-specific information, and demographic data
Equal Pay Compliance Statement
Employers must also submit a statement signed by a corporate officer, legal counsel, or authorized agent certifying the business:
Is compliant with the Illinois Equal Pay Act and other federal and state anti-discrimination laws such as Title VII of the Civil Rights Act of 1964, the federal Equal Pay Act of 1963, and the Illinois Human Rights Act

No wage disparities are based on protected characteristics such as gender or race

Does not restrict employees of one sex to certain job classifications and that it makes retention decisions without regard to sex

Corrects wage and benefit disparities when identified

Provides information regarding how often wages and benefits are evaluated

Provides information regarding the approach used to determine appropriate wages for employees, such as salary surveys
Both the EEO-1 report, including employee-level data and the Equal Pay Compliance Statement need to be submitted with the EPRC application. Employers will need to create an Illinois Public ID Account to submit this information. Following the submission, employers will need to pay a $150 filing fee. 
After an EPRC application is filed
IDOL will issue employers a compliance certificate or a statement explaining why an application was rejected within 45 days after receipt of the application. Notably, receipt of an EPRC does not mean an organization meets the compliance standards with the Illinois Equal Pay Act. If a business's EPRC is rejected, it will have 30 days to address any issues in the application. 
Note that IDOL's decision to issue, deny, revoke or suspend an EPRC is considered public information.
Penalties for non-compliance
Falsification or misrepresentation of information on an application may result in:
Suspension or revocation of Equal Pay Registration Certificate

Civil penalties of up to $10,000
IDOL may suspend or revoke an employer's EPRC under two conditions:
If the employer fails to make good faith efforts to comply with the Illinois Equal Pay Act

If the employer has multiple violations of the anti-discrimination statutes with which it certifies compliance as part of the EPRC application
Before revoking a certification, IDOL must go through conciliation with the business in question.
Employers seeking to challenge IDOL's decision to impose a fine or suspend or revoke an EPRC may request an administrative hearing in writing within 20 calendar days of receiving notice of IDOL's decision.
Proposed rules and guidance materials
IDOL released the official Equal Pay Registration Certificate Compliance Statement and the Equal Pay Registration Certificate Template for submitting employee wage and demographic data. The agency is expected to release additional proposed rules, guidance materials, and webinar training sessions to aid employers with the application process.
Privacy rights and confidentiality of information included in EPRC applications are a concern for employers. While the Act calls out the protection of sensitive data, the specific measures for compliance are unclear at this time. Additional guidance will be key in clarifying this area.
If you need assistance applying for the Illinois Equal Pay Registration Certificate, contact us to learn about our pay data reporting services.
To learn more about Illinois SB 1480, download the white paper below.
Conducting a pay equity audit is a key component to ensuring equitable compensation within your organization. Just as important as the analysis is how you communicate findings and progress with various stakeholders. Download The Pay Equity Communications Planner to learn best practices for discussing compensation, both internally and externally.