DiversityParity™ a Comprehensive
solution for EEO-1 reporting
Expert data analysis,
preparation, and filing
DiversityParity™ a Comprehensive solution for EEO-1 reporting
Expert data analysis, preparation and filing
What is EEO-1 reporting?
The Equal Employment Opportunity Commission (EEOC) requires applicable employers to report on the racial/ethnic and gender composition of their workforce by specific job categories, referred to as Component 1 data.
For the reporting years 2017-2018, the EEOC added a pay data reporting obligation known as "Component 2," which was designed to facilitate enforcement specifically in the area of pay discrimination. Component 2 reporting was discontinued in 2019, but is expected to be reintroduced under the Biden administration.
Minimize your risk with expert data analysis and preparation
We provide a full analysis of your HR data and prepare your EEO-1 filing so that you have complete visibility into any potential issues around pay equity. Armed with these analytics, you can ensure on-time and accurate reporting, and begin making proactive changes to your DEI initiatives if any issues are identified.
Why Trusaic?
The unique combination of our expertise across data, analytics and regulatory compliance, combined with our powerful analytics platform, gives you everything you need to think more strategically about Equal Employment Opportunities in your workforce.
DiversityParity
Component 1 Reporting
Review EEOC codes against job title, FLSA exempt status, and salary

Review and validate North American Industry Classification System (NAICS) codes

Diversity risk assessment

EEO-1 component 1 report preparation
DiversityParity
Component 2 Reporting1
Pay data and hours worked



Organized by 10 EEO–1 job categories and 12 defined pay bands

Equal pay risk assessment

EEO-1 component 2 report preparation
Frequently asked questions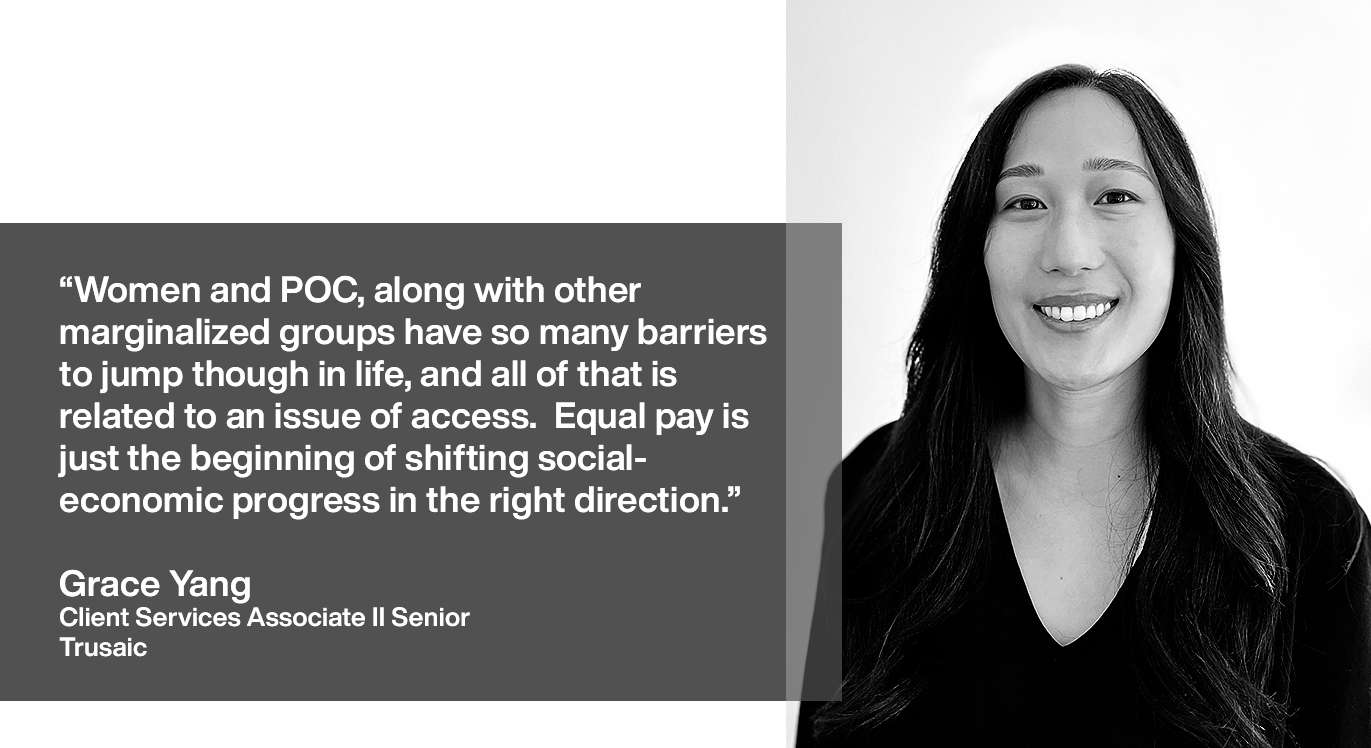 Trusaic is Trusted and Partnered with HCM Global Leaders